LCD Displays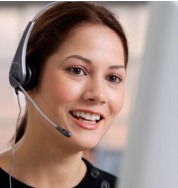 Stanton Creative Group staff understands the various levels of development involved in implementing a digital signage solution. There are many components and decisions that go with deciding to go 'digital', so we are here to make the process easy. We have various levels of support available to you so that we can be on hand when staff needs training or you simply have a question.
LCD FEATURES
LCD Displays range from 30inch to 70inch
Commercial grade screens
Longer Lasting & Hard Wearing
FHD 1920x1080 Resolution
Slim Line Bezel
High Picture Quality
Network Capabilities
Full Content Editing Capabilities
Text, Image and Video
LCD Displays
Why you will love having a digital display
Paper menus and displays are static. A digital display offers a brightly lit, high definition display that attracts guests to become engaged with the content on the screen. They can read menu items, see images of food items change before their eyes and view much more than a printed item could show. You can even have advertising running on a different section of the screen.
Reduce Overhead Costs
Imagine never having to print paper menus again. You can easily update them yourself using our easy to use digital templates. How many times do you pay to print menus each year? What if you could update or change a menu theme or item instantly? With a digital menu you can! Simply update the template provided by us and plug the SD card directly into your screen for an instant update on your menu.
Digital screens have been a great success for the companies we have worked with. Digital Menu Display seems to be a popular choice for restaurants, bistros and pubs. Stylishly showcase your daily specials or full menu on our high definition displays and when your menu changes quickly and easily update the information on your local computer and load it back onto the screen before service.
It's as easy as 1, 2, 3, 4
1. Contact Us to quote you on your new digital display system
2. Send us your information to be displayed and proof the design concepts we provide you
3. Receive your template and your screen
4. Update the template effortlessly yourself whenever changes need to be made